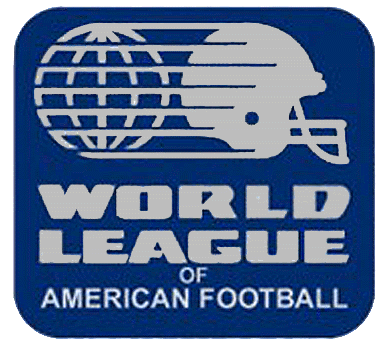 Sometimes vintage products can be educational as well as nostalgic. Check out these two tags from licensed WLAF snapback hats we dug up.
Here's a bit more info:
Europeans have always had a fascination with American culture. From diners to Hollywood, to  sports teams, Europeans have constantly tried to imitate aspects of the perceived glamorous side of the USA's culture.  The 90s was no different.
Based on the success of NFL exhibitions in European cities like London, big wig NFL financiers decided they would try and tap into the multinational market, to launch a Worldwide league of profitable football franchises. The World League of Football (WLAF) was born in 1990 and initially consisted of 10 teams spread over Europe and North America.  The first hang tag above is from a hat from 1992 and details the 10 teams of the team as:
But the league evolved countlessly; changing its name and introducing new teams over the years in a bid to remain profitable. Our second hang tag is from a Barcelona Dragons snapback from 1995.  This is the year the WLAF dropped its North America constituency entirely, and introduced more European teams like the Rhein Fire of Amsterdam.  The league also renamed itself to the shorter, World League

We have a bunch of deadstock WLAF gear from snapback hats to coach jackets. We'll be adding more shortly.
Because some of the teams were only in existence for such a short time, some of their clothing and hats have become much sought after and highly collectible. Check out some of the sports specialties script coach snapbacks below