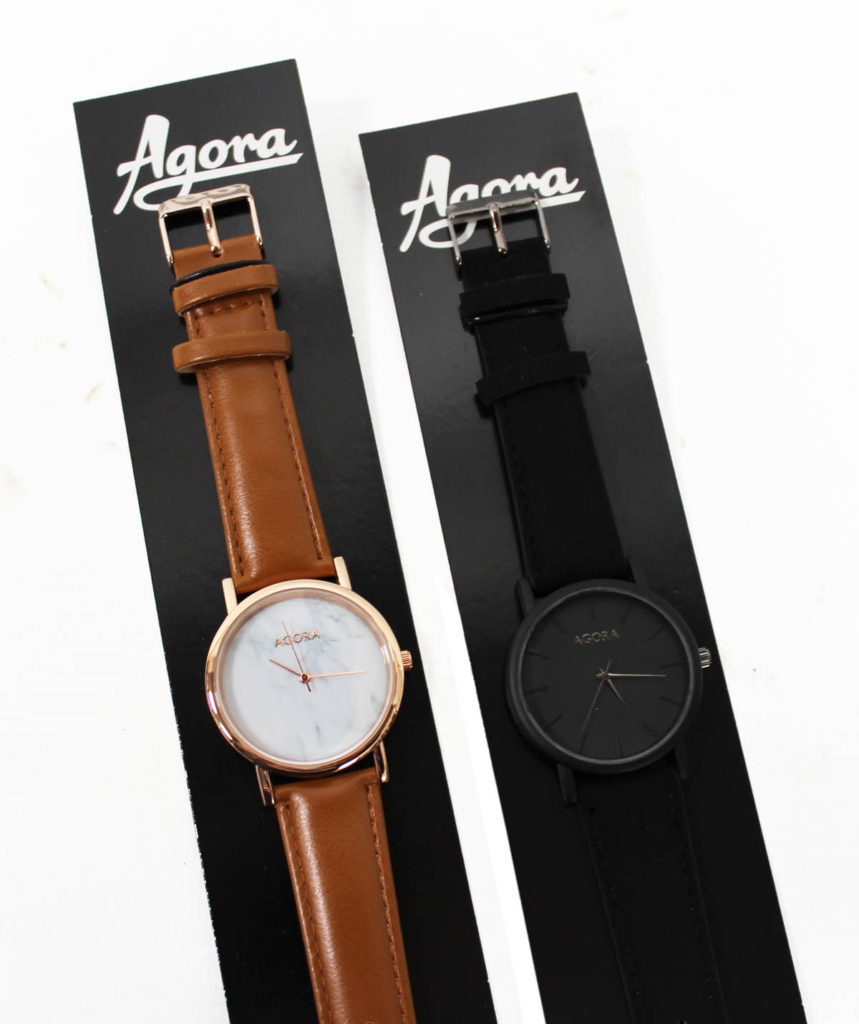 The Agora watch family has a couple of long overdue new members.
Our Marble Watch features a new rose gold chrome casing with matching logo and arms. A genuine leather tan strap ties the look together.
The Mode Watch features a matte black chrome casing with matching matte-finished leather strap. The discreet Agora logo provides a shiny contrast to the understated clock face.
Both watches feature a high quality japanese movement for excellent time-keeping. And in true Agora fashion both watches are available at the very affordable price of £19.99.