Snakeskin hats have become almost the norm today. From upscale brands to cheap China throwaways, it seems every baseball cap has some form of imitation snake on the brim.
Because of this saturation, It's difficult to remember a time when snapback hats all had regular cotton or wool brims. But really, the trend isn't that old, with its mainstream origins in 2011.
First, for the history: In the 80s and early 90s when snapback hats had arrived in mainstream fashion for the first time, a snakeskin hat was a very rare sight indeed. Your best chance of spotting one would be in Chicago, where the "buck fifty" trend began.
Buck fifties were the first kind of snakeskin baseball caps.  They were named buck fifty simply because it would cost $150 to buy one. These were regular wool snapback hats – usually big teams like Bulls, Raiders and big brands like Starter & Sports Specialties – customized by hand with real python snakeskin.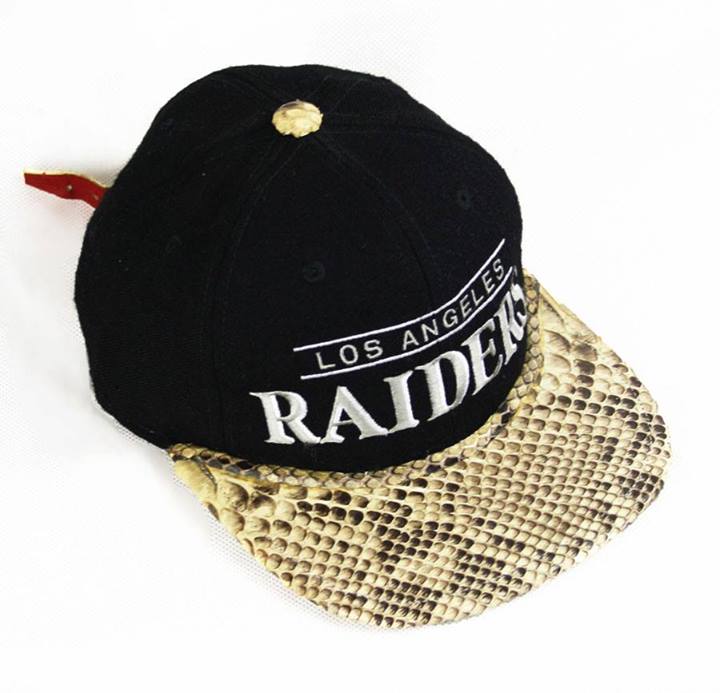 The snakeskin would be sewn or glued directly to the top of the brim, the snap would be replaced by a matching snakeskin strap, and the button was often redone too. The handiwork varied depending on who made the hat. Some hat makers were perfectionists, whereas others were a bit sloppy, leaving rough edges and glue marks. Because the brim wasn't totally deconstructed, most hats featured a piping or a rope, where the brim meets the crown, to cover any rough edges.
Back then it was often drug dealers who would wear the hats because they were some of the only people on the streets who could afford them. Check out this example of an OG buck fifty hat courtesy of video of  ProfessorSnapp:
Buck fifty hats were always a tiny subculture of streetwear, but in 2011 snakeskin snapbacks exploded in to the mainstream. Don C, Kanye West's manager was the man who made it happen, on the back of his hand crafted buck fifty hats that he made specially for his artist, and his pals like Big Sean and Jay-Z. Watch Don C making one of his early "Just Don" hats for Jay-Z
When Kanye et al started wearing Don C's hats, fans immediately "needed" them too.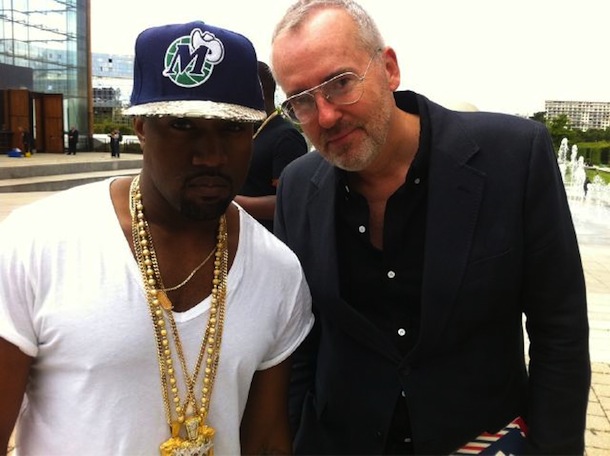 Don C started designing limited runs for RSVP gallery in Chicago. The hats retailed at $400, but they sold out in minutes because there was nowhere else to buy those kind of hats.
Most of Don C's strapbacks are made using Indonesian python skin. The snakes are skinned and their hides are sent to a tannery for treatment, in a similar way to how leather is treated. The snakeskin can be dyed to any color, so the skin can match any hat colorway.
The rise in popularity of real snakeskin hats has obviously not been favorable with animal rights activists who take issue with the killing of the animals for their skins.  It has been suggested that some of the snakes are skinned alive in the wild and left to die slowly and painfully.  Regardless, demand never stopped growing for snakeskin snapbacks and soon enough other individuals and companies were making their own real snakeskin hats.  Just about every hat manufacturer then began to make hats from faux snakeskin.
From a design point of view, the problem with Don C's "Just Don" strapbacks is that they are not faithful to the original hats. His hats are usually made using Mitchell & Ness snapbacks,  with their extra tall profile and long, blunt end brims.  There are however, places where you can buy recently made buck fifty hats made using OG vintage snapbacks.
Oh Straps have made a snakeskin strapback from our vintage Chicago Bulls leather Logo 7 snapback. They also made a snakeskin strapback from a vintage Raiders starter script snapback.
But most people don't want to drop $200 notes on a hat made from a dead wild python, so what makes a good snakeskin strapback today?
First off you have to pick the right shape. The brim has to be flat, not circular like a New Era fitted. Secondly you have to find a snakeskin brim that looks authentic, and matches the body of the hat. A lot of cheap snakeskin hats use prints that are overly stylized and are shiny, with unrealistic texturing. Check our leather snakeskin strapback for an example of a faux snakeskin put to work.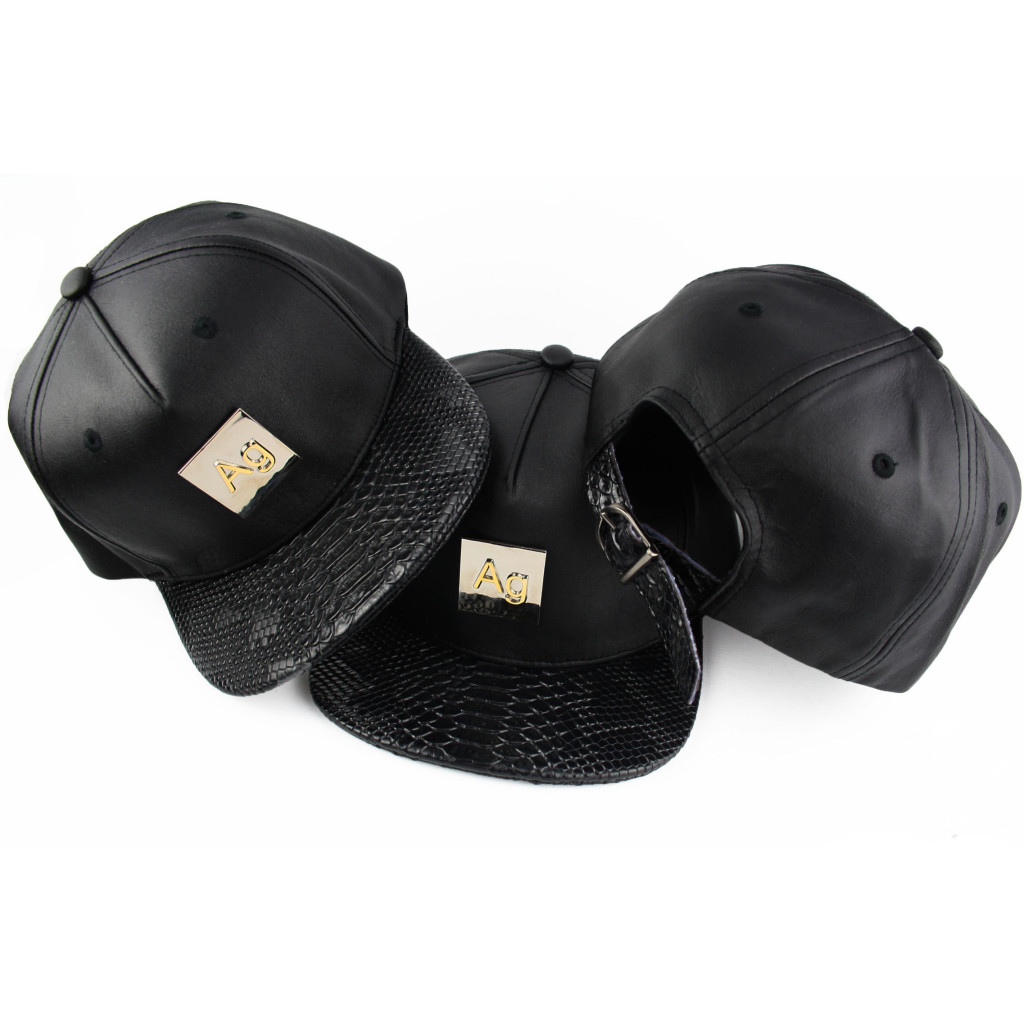 This is a faux snakeskin hat with a brim that compliments the hat body. The snakeskin is textured, thick and the belly runs right down the middle. Here's an example of the snakeskin in another color. Check out how realistic the texturing is.