When split t shirts emerged as a trend in 2016 they came out hard. Suddenly every brand was splicing together shirts,  DIY video tutorials saturated youtube and bloggers were captivated by the unusual trend.
The hype has since faded as people became to realise that – while novel- cutting up two clashing t shirt designs and sticking them together actually looked pretty bad. Case in point: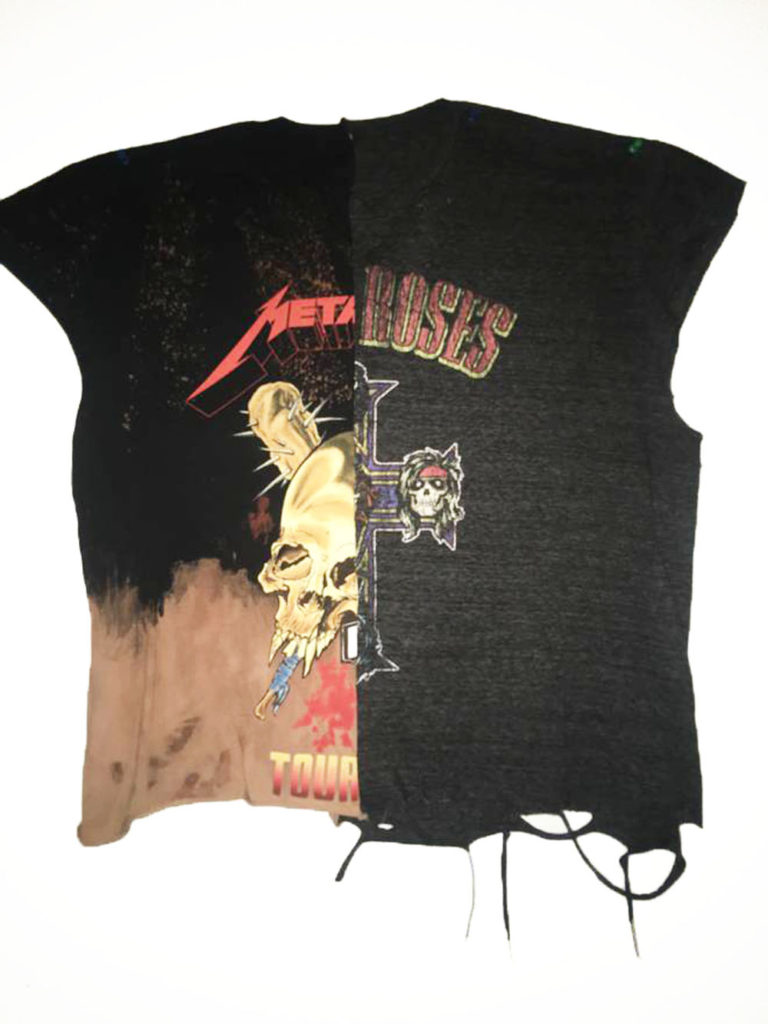 But there's still a place for split tees today.  Color-blocking and heavily contrasting colors are two concepts that have been at the forefront of streetwear design in 2018.
For our collection, we have brought split tees back to basics; focusing on complimentary colors and subtle designs that use center seam of the shirt to emphasize the theme of the artwork. Shop here