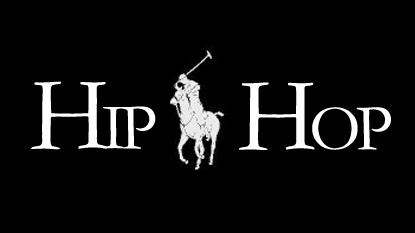 Ralph Lauren Polo is a huge part of hip-hop and urban fashion but like all sub-cultures, your average joe probably doesn't know all that much about it.  Their only interaction with Polo culture in urban fashion might be to ask: why is that dude wearing a knitted sweater with a cute little teddy bear on it?  Or why did I see a second hand ralph lauren jacket sell for $3,000 on eBay?
You could write dissertations on 80s and 90s Ralph Lauren Polo culture, but here's just a few pointers, for anyone wanting to understand why we sell Polo Bear gear.
"Lo Life" was the term adopted by a group of youths from Brooklyn in the 80s who had a fixation with all things Ralph Lauren.  They would get together sometimes 2 or 3 times a day to boost Ralph Lauren items from stores, which they could sell on or keep for themselves.  These guys wouldn't leave the house unless they were covered from head to toe in the most sought after Ralph Lauren garms.
In a subversion of the norm, it was young black kids who were moving away from LL Cool J leather jackets and sportswear towards a brand that evoked the style of English aristocracy.  The movement spread to many other major cities in the US.
In this hash tag age, the term "lo life" has become diluted to reference anything or anyone Ralph Lauren. But Lo Life was a lifestyle followed religiously by a group with founded on the corner of Utica and St Johns, Brooklyn NY.  Many of the original members are now dead, imprisoned or live on and attend swap meets where they trade vintage Ralph Lauren to this day.
Check out some of the stories from original Lo Lifes in this 1998 article from Hip-Hop magazine Stress.  Some of the tales are pretty crazy:
Some of the most popular Ralph Lauren Polo items include the Snow Beach, Polo Bears, Cookie Crest, P-Wing, Ski, Silk Crest, and Stadium. Illustration courtesy of Defunkd.com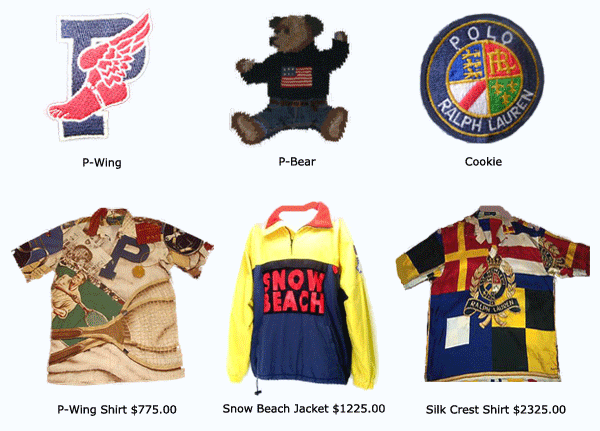 Countless brands have copied the style of most of these lines over the past two decades.
Hip-Hop producer Just Blaze is considered to have one of largest collections of classic Polo garms. Check out the breakdown of his collection with Complex Magazine.  Here he is rocking a stadium jacket, alongside Smoke DZA with a custom polo bear shirt/hat combo.
Taz "Ti$A" Arnold also has a decent collection below

Check some out our collection of Polo Bear 5 panels, polo bear pocket tees and polo bear watches, available now